Commercial Washer Electrolux W3130H [16kg]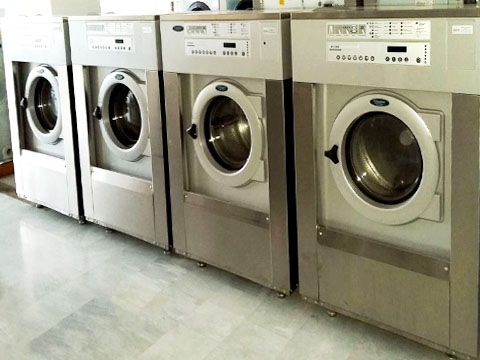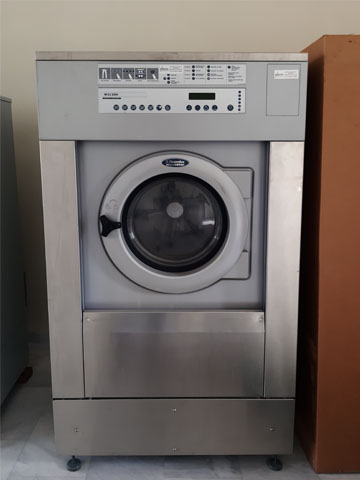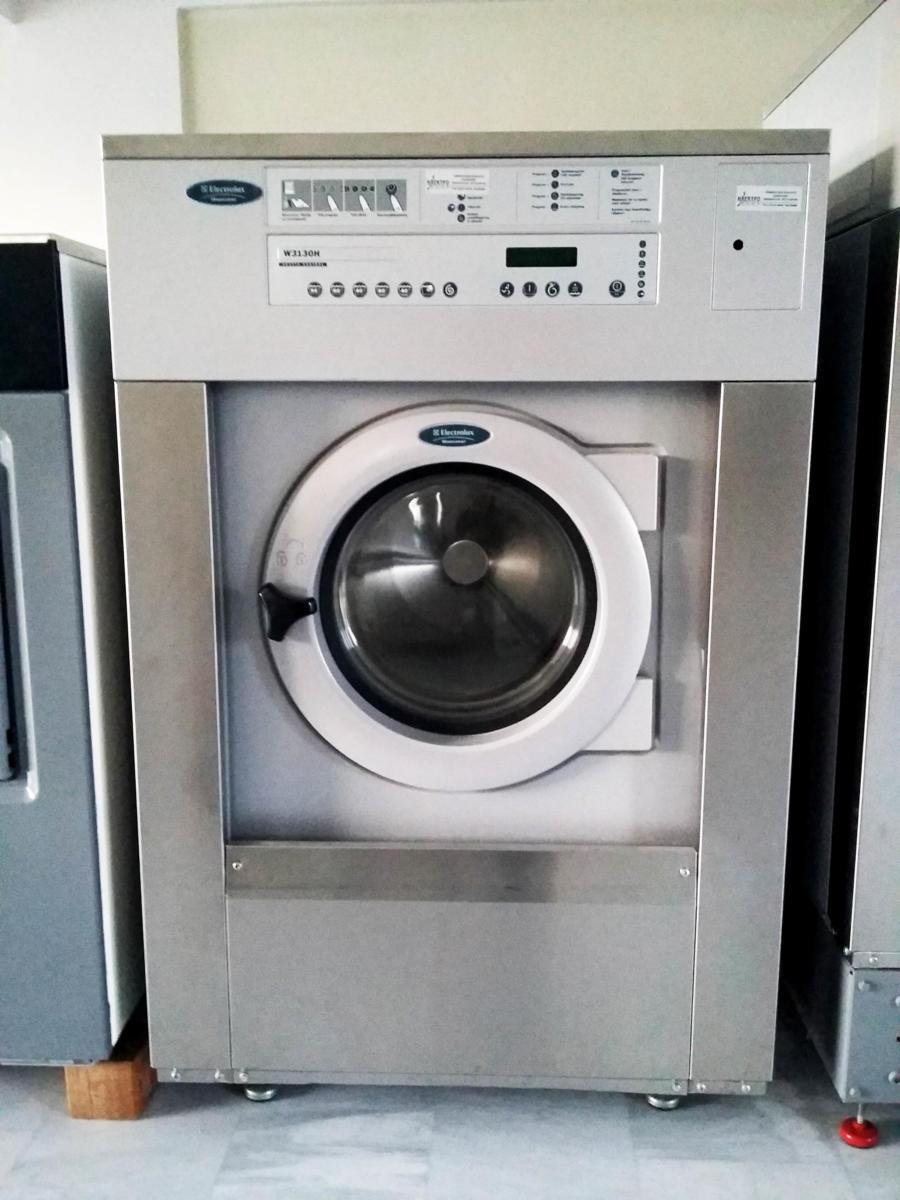 Επαγγελματικό πλυντήριο electrolux w3130h χωρητικότητας 16 κιλών
Επαγγελματικό πλυντήριο electrolux w3130h χωρητικότητας 16 κιλών
Επαγγελματικό πλυντήριο ρούχων της Electrolux μοντέλο W3130H χωρητικότητας 16 κιλών
Επαγγελματικό πλυντήριο ρούχων της Electrolux μοντέλο W3130H χωρητικότητας 16 κιλών
Επαγγελματικό πλυντήριο ρούχων της Electrolux μοντέλο W3130H χωρητικότητας 16 κιλών
Επαγγελματικό πλυντήριο ρούχων της Electrolux μοντέλο W3130H χωρητικότητας 16 κιλών
Επαγγελματικό πλυντήριο ρούχων της Electrolux μοντέλο W3130H χωρητικότητας 16 κιλών
Slide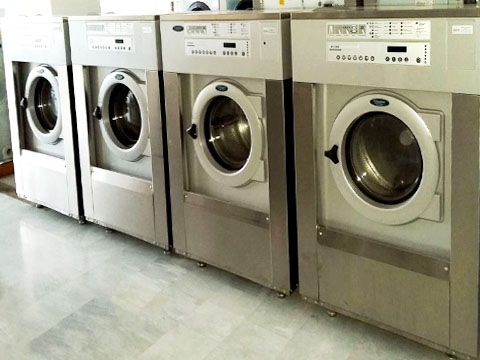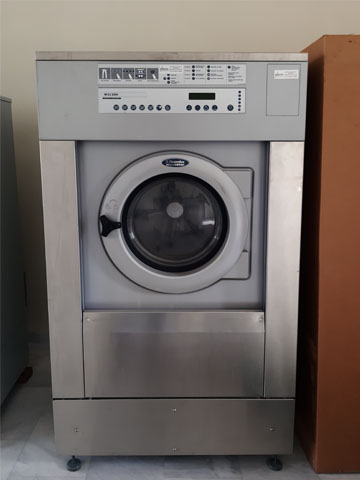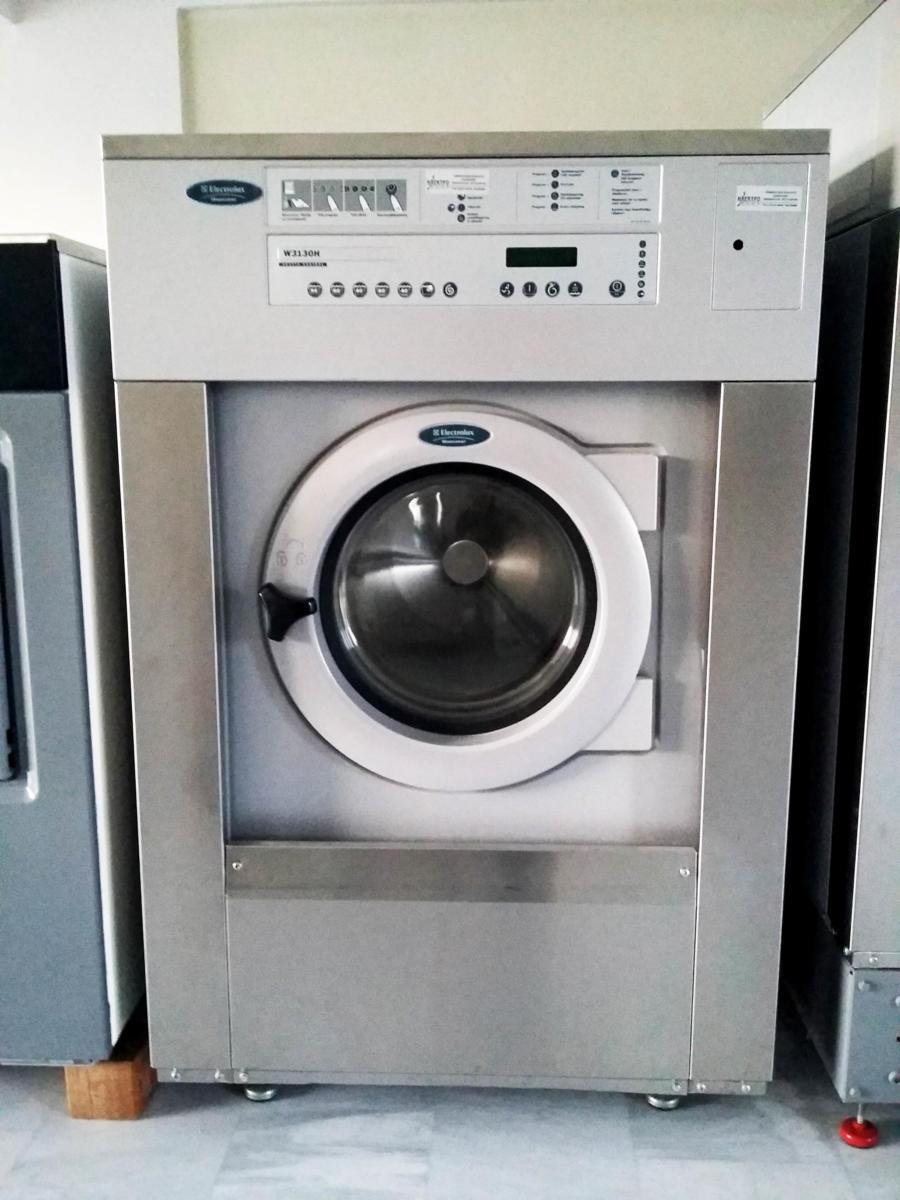 Technical Data
Capacity
16 kg
Supply voltage
208-240V 3AC 50Hz
Heating
Electricity
Power consumption
9 kW
Electric motor
With inverter
Programmable
Yes | With 9 standard programs
Monitor screen
Yes
Dimensions(cm)
H=120 W=72 D=85
Inner drum diameter (mm)
650
High spin
1000 rpm
Drain valve capacity
170 l/min
Detergent/Softener case
Top of washer
Water valves
2 | Hot & Cold
Front view material
Stainless steel
Machinery anchoring
Not requared
Large door opening
Yes
Total weight
270 kg
Condition
Slightly used

✓ In Stock

*For a financial offer please email us
Additional information for Electrolux W3130H
The Electrolux W3130H: A Reliable and Efficient Commercial Washer for Your Business
When it comes to finding a high-quality commercial washer for your business, the Electrolux W3130H is a top choice. This machine has a capacity of 16 kg and is powered by electricity, making it an energy-efficient option. Its power consumption is a low 9 kW, which means it is a cost-effective solution for businesses.
In addition to its energy-efficient design, the W3130H is also programmable. It comes with nine standard programs that allow you to easily select the right wash cycle for your laundry. Moreover, it has a monitor screen that lets you track the progress of your wash.
Furthermore, the W3130H boasts impressive performance features. Its high spin speed of 1000 rpm and large inner drum diameter of 650 mm make it capable of handling a high volume of laundry in a single load. Its drain valve has a capacity of 170 l/min, allowing for quick and efficient drainage. In addition, the machine has two water valves for hot and cold water, giving you the option to use hot water for more effective cleaning.
When it comes to convenience, the Electrolux W3130H excels. Its large door opening makes it easy to load and unload laundry, and its front view material is made of stainless steel for a sleek and modern appearance. Finally, the machine has a total weight of 270 kg, which makes it sturdy and reliable.
Overall, the commercial washer W3130H is a reliable and efficient choice for businesses in need of a commercial washer. Its programmable capabilities, high spin speed, and large capacity make it a top choice for businesses. Its energy-efficient design and convenient features make it an easy-to-use and cost-effective solution.