Automatic linen sheet stacker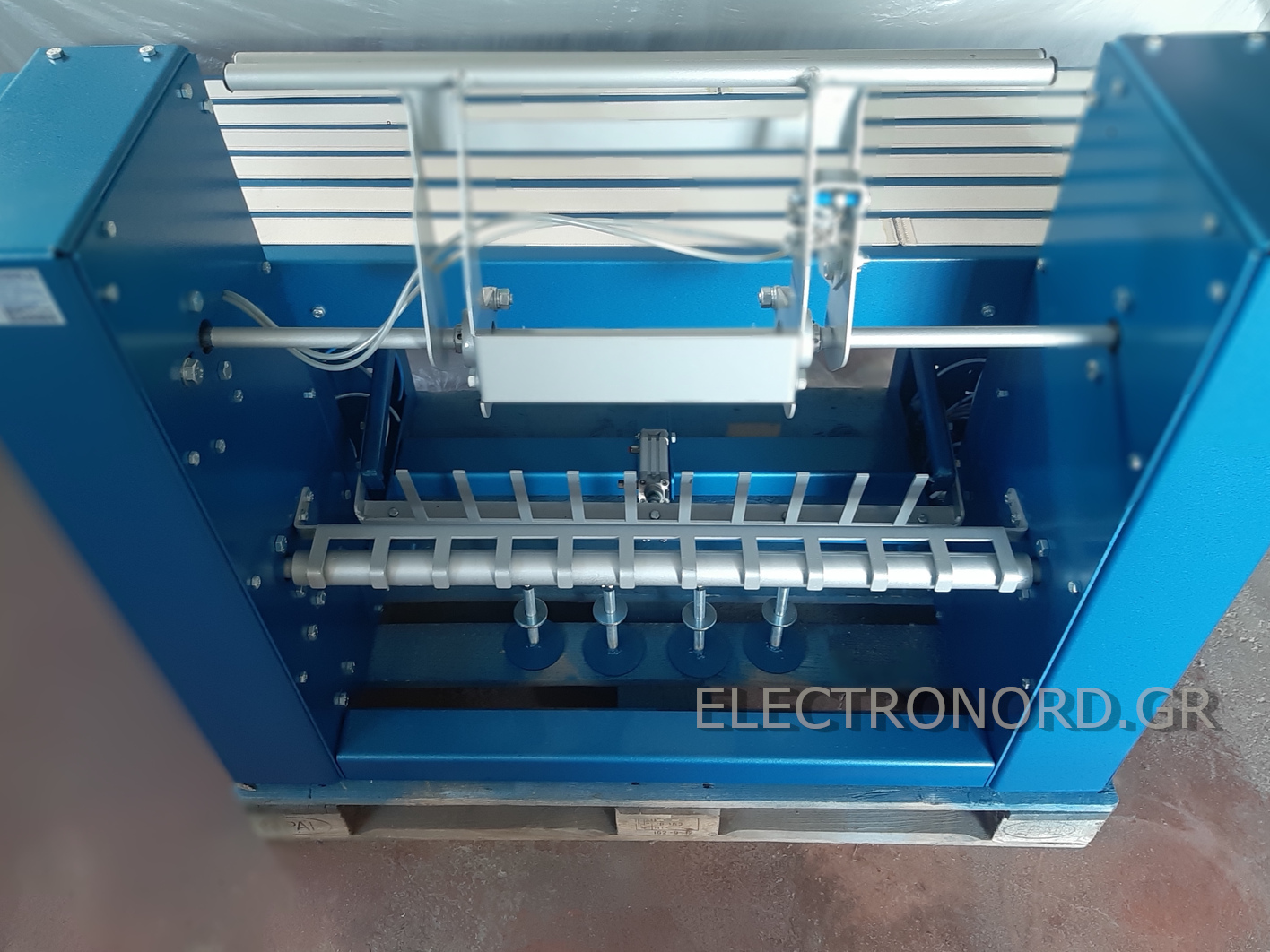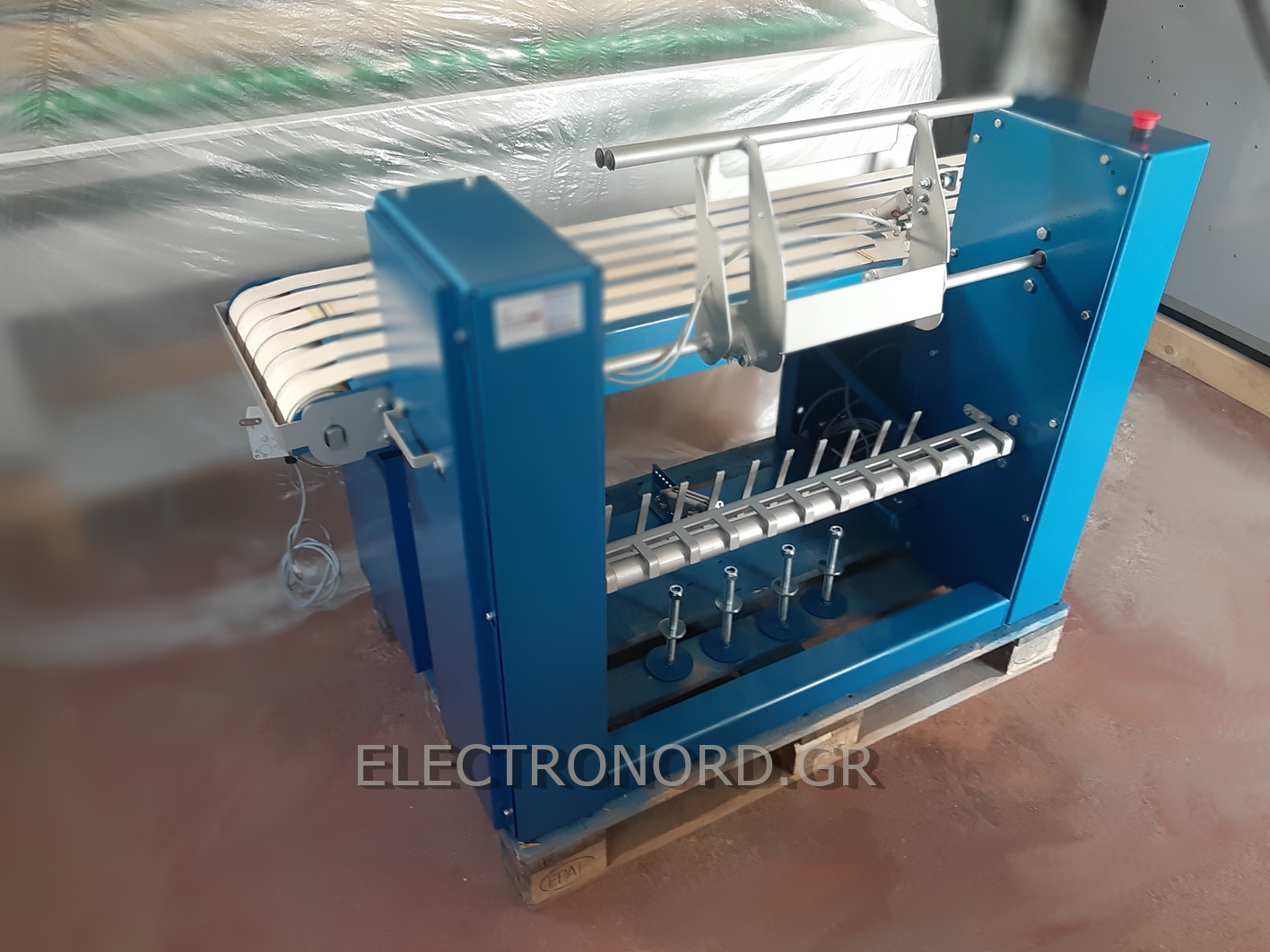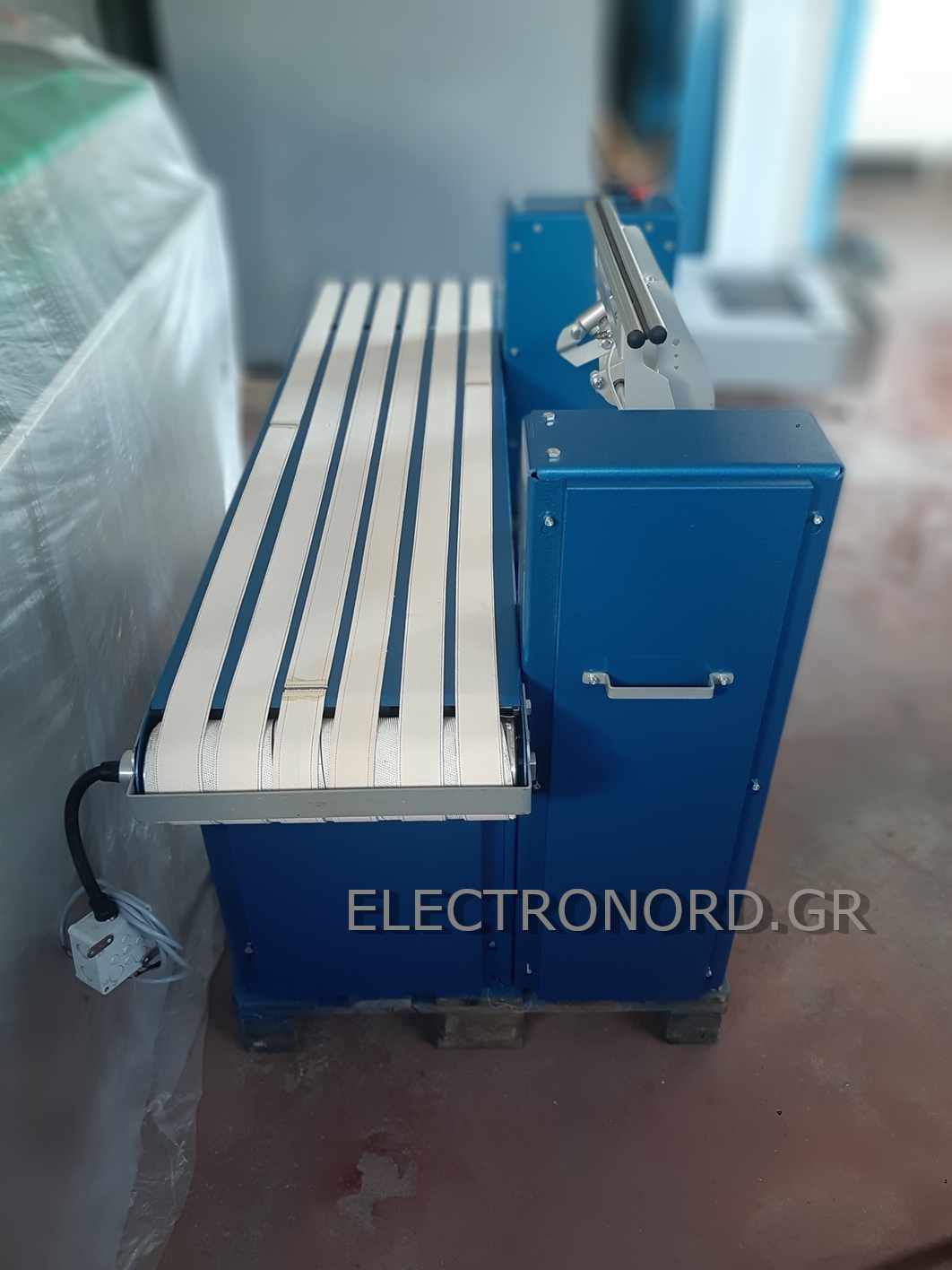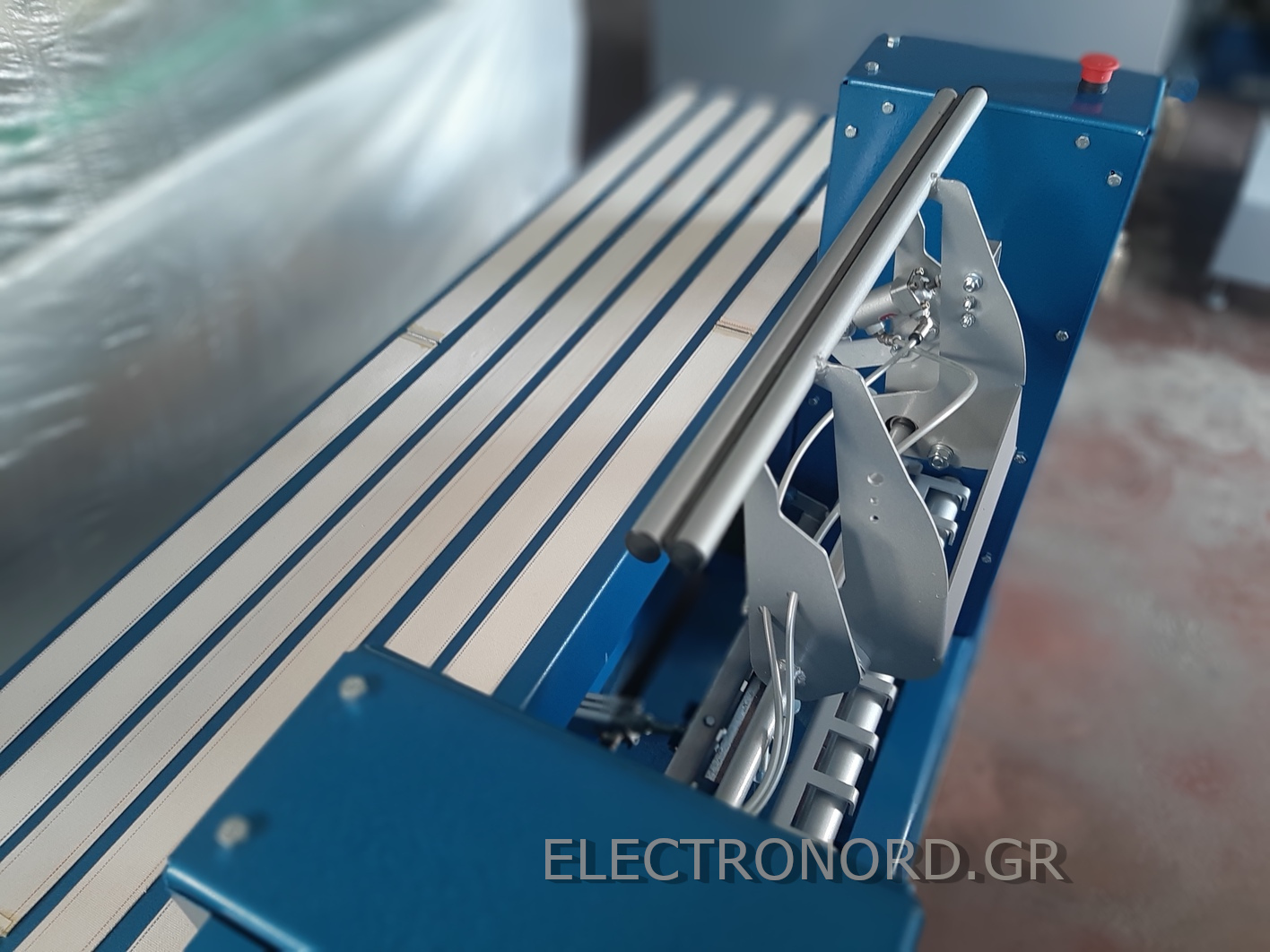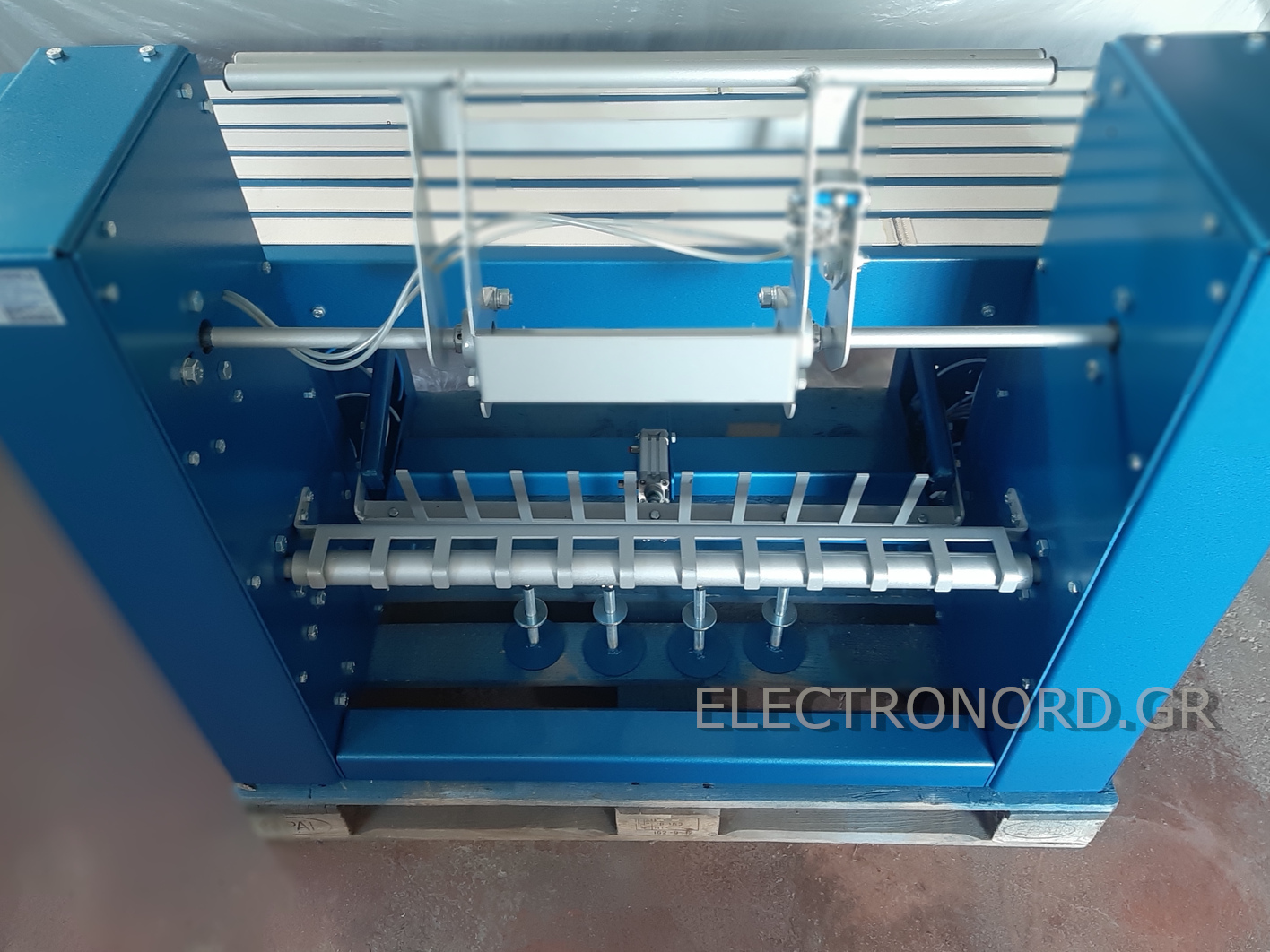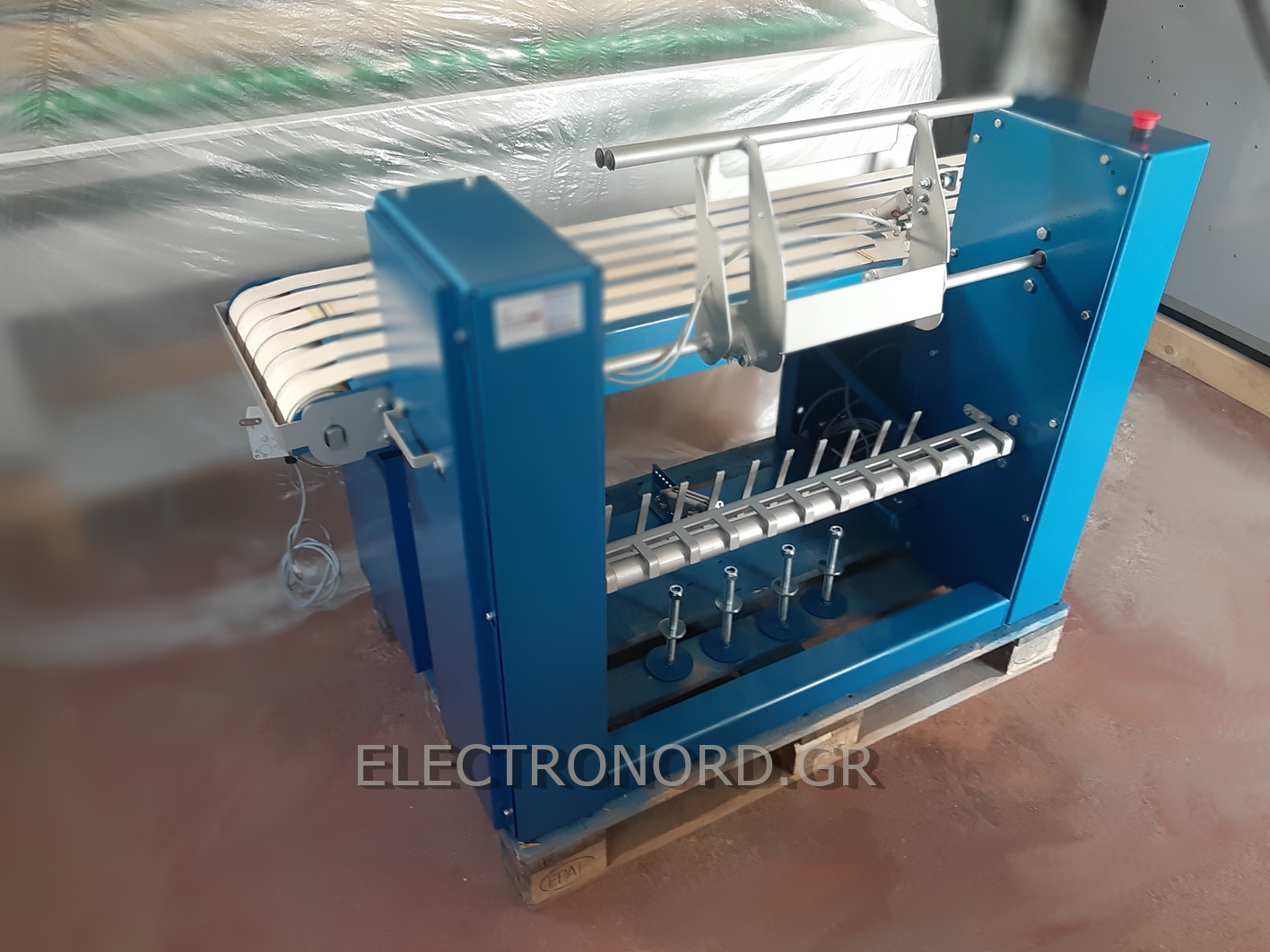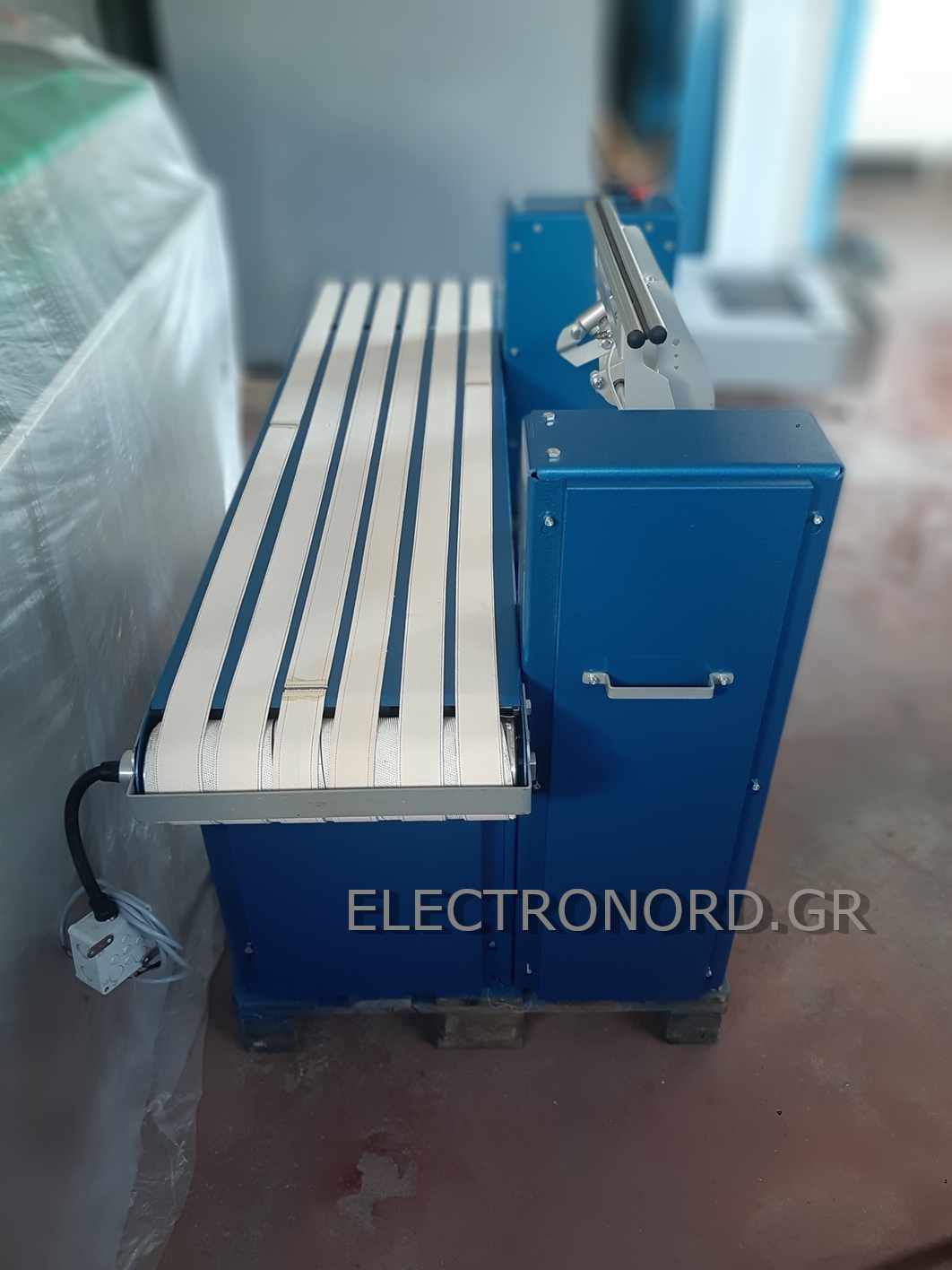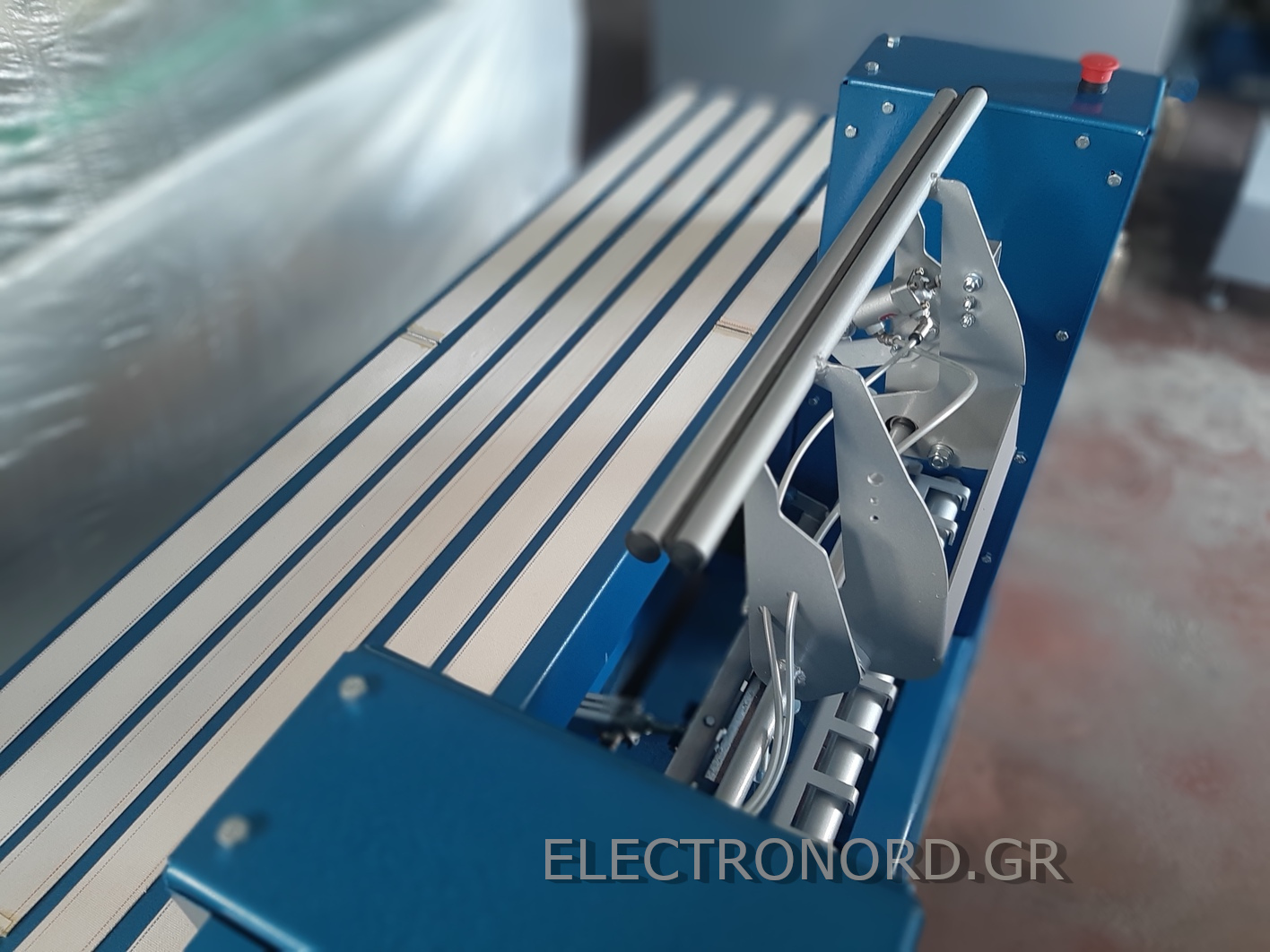 We specialize in the design and construction of a Automatic linen sheet stacker machine. The belts of your folding machine connect to the stacker, which performs the final folding of the sheets and stacks them on the conveyor track.
Stacker Features:
Cylindrical motor from INTEROLL for moving stacks on the stacking track.
Equipped with three air bottles: one for the rotation of the gripping system, one for opening/closing the gripper, and one for "pinching" the sheet in the middle with the arm-comb, allowing the gripper to pick it up.
Automation system for the sheet stacker includes:

PLC with 4 outputs and 6 inputs.
Sensors (1) for sheet detection and length measurement, (1) sensor for activating the arm-comb when the sheet is in the middle of the arm-comb, and (2) sensors for monitoring the status of the large air bottle.
Electrovalves for controlling the air bottles.
Emergency stop button.
Option to install a screen for sheet counting and adjusting the stack size.
Available for ordering: 10-12 business days.
For a price quote, please contact us at info [at] electronord.gr or through the contact form.
You can also purchase only the mechanical part of the sheet stacker (without the automation system) upon request.