Commercial Tumble Dryer 40kg Electrolux T5675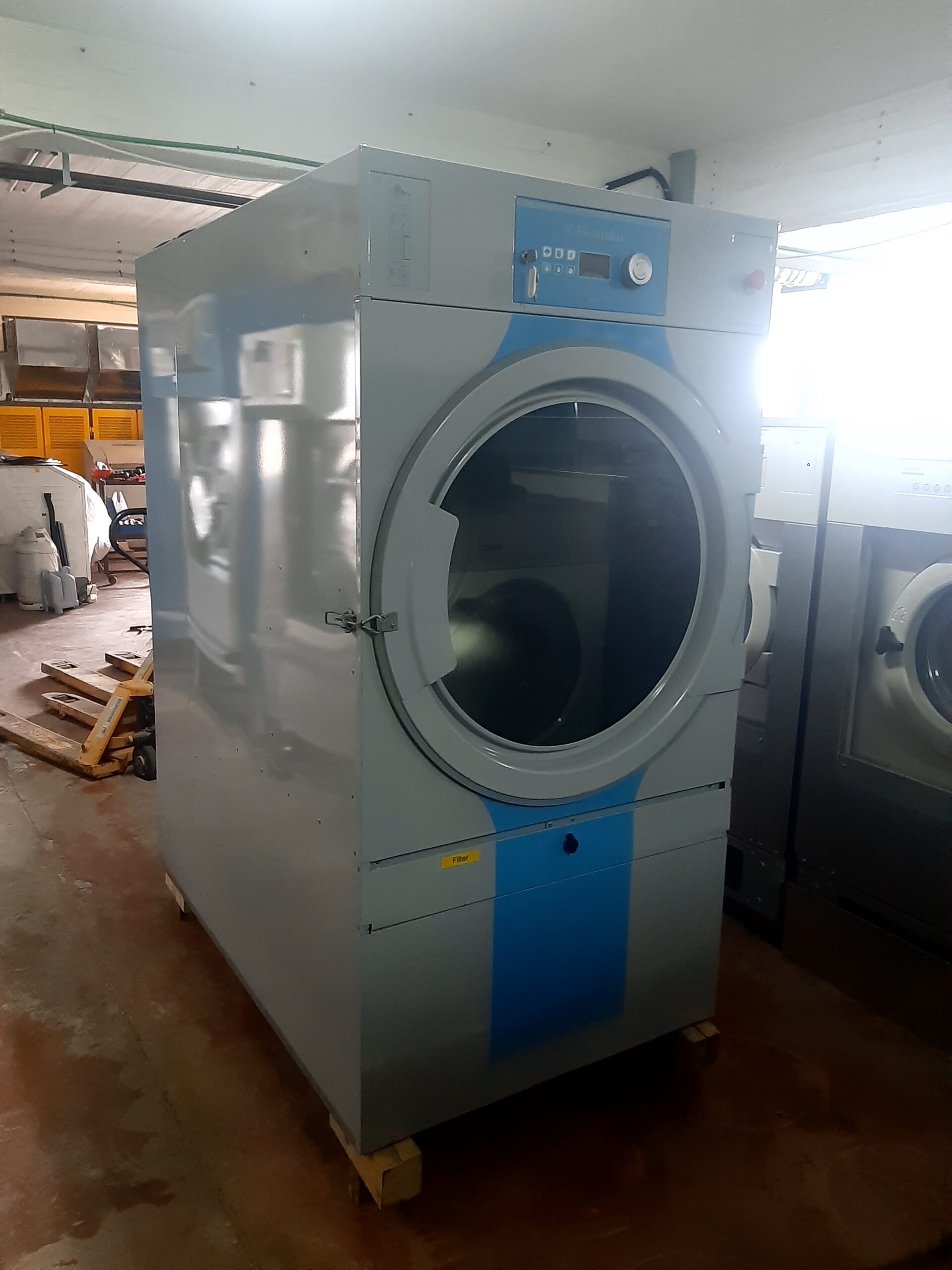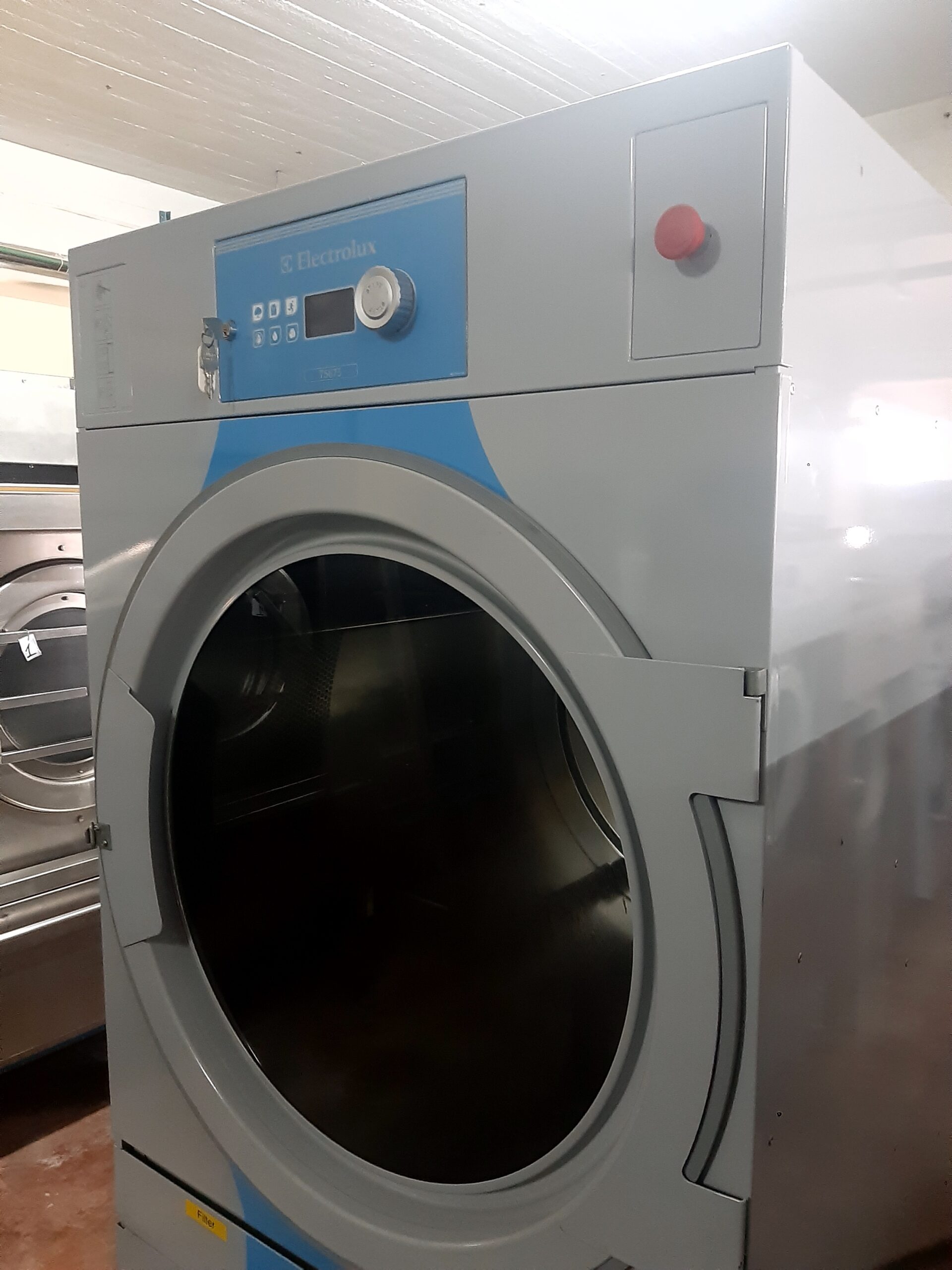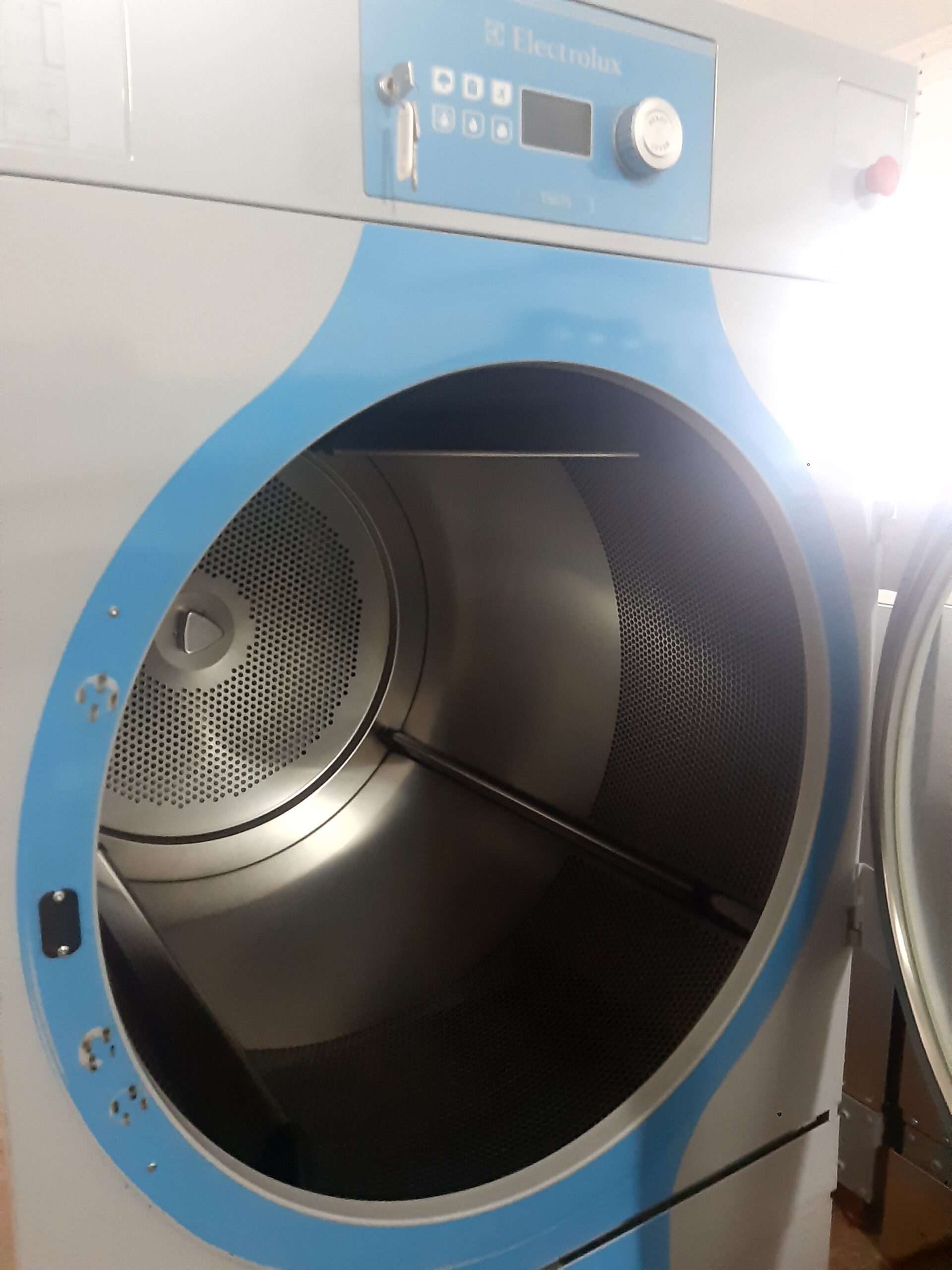 T5675 is a dependable and efficient choice that you can count on for years to come
T5675 has a power consumption of 2.4 kW, which makes it a relatively energy-efficient option
With a capacity of 40kg, this dryer can easily handle large loads
Commercial dryer Electrolux 40kg
Commercial dryer Electrolux 40kg
tumble dryer Electrolux 40kg
Electrolux T5675 commercial tumble dryer
Electrolux T5675 is a reliable and durable choice for commercial laundry operations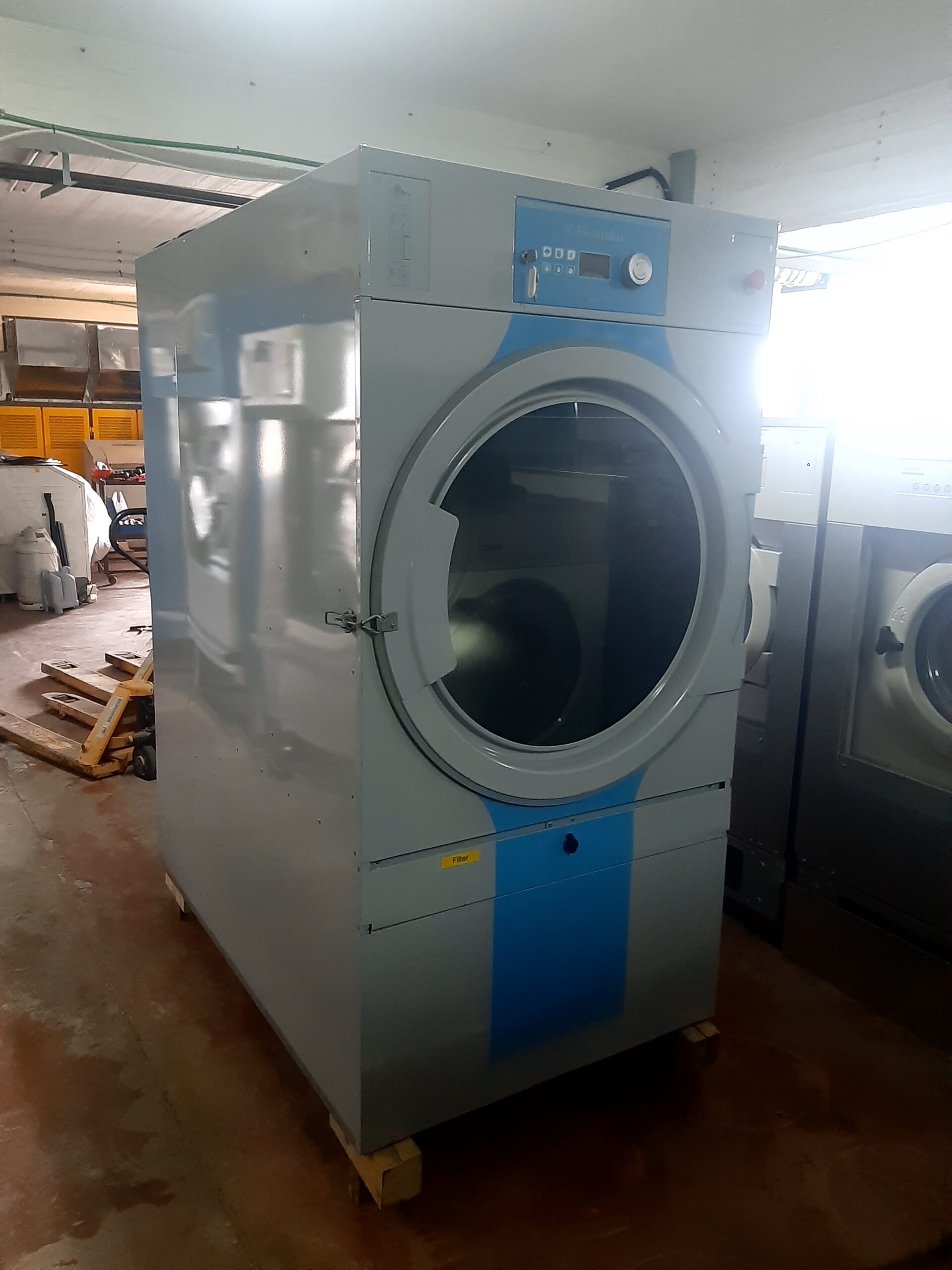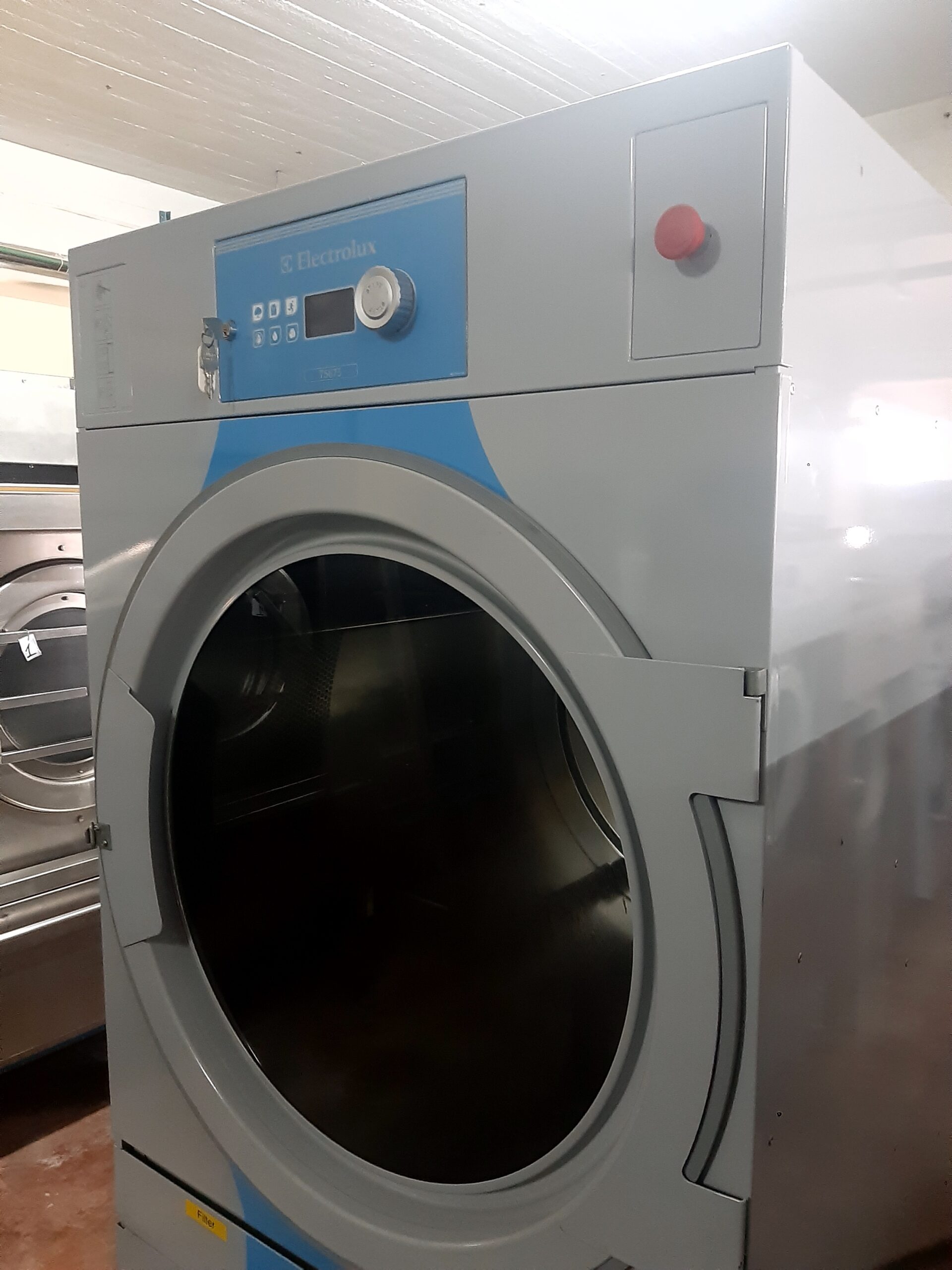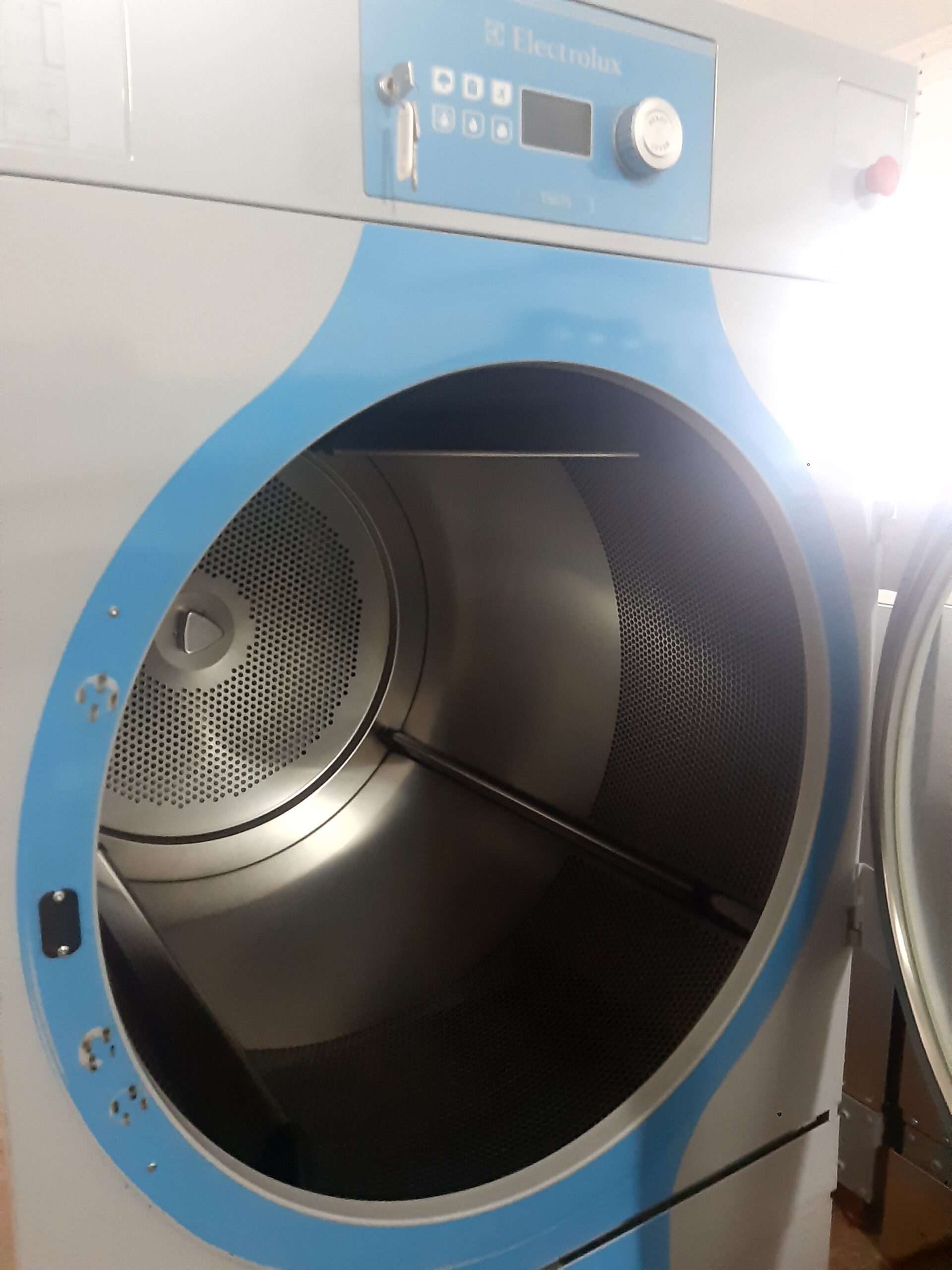 Technical Data

Capacity

40 kg
Heating

Steam
Supply Power
208-240V 3AC 50Hz
Frequency controlled motor
Yes
Power Consumption (Electricity)

2.4 kW
Easy and ergonomic access to the lint screen

Yes
Large door opening

Yes
Excellent water evaporation efficiency per kWh

Yes
Drum material

High quality stainless steel
Easy air filter cleaning

Yes | From the bottom small door
Compass Pro program control

Yes | Easy program selection
Sceen Monitor

Yes
Dimensions (cm)

W=96 | D=156 | H=185,7
Condition

Slightly used

✕ Out of stock

*For a financial offer please email us
Additional information for Elecrolux T5675
As a business owner in the hospitality or laundry industry, finding the right equipment is crucial to your success. The Electrolux T5675 commercial tumble dryer is a top-of-the-line option that is perfect for busy hotels, laundromats, and other high-volume laundry operations.
With a capacity of 40kg, this dryer can easily handle large loads, making it a highly efficient and effective choice for commercial use. Its use of steam for heating helps to save energy and ensures that clothes come out of the dryer wrinkle-free and smelling fresh. Additionally, the T5675 has a power consumption of 2.4 kW, which makes it a relatively energy-efficient option compared to other commercial dryers on the market.
The T5675 also boasts a number of automated features that make it easy to use and maintain. For instance, it has a self-cleaning system that helps to keep it running smoothly and efficiently, while a range of programmable settings allow users to customize the drying process to suit their needs. In addition, the dryer is equipped with user-friendly controls and a range of safety features, ensuring ease of use and protection for both employees and equipment.
Overall, the Electrolux T5675 is a reliable and durable choice for commercial laundry operations. Its impressive capacity, energy-efficient heating system, and range of automated features make it an excellent choice for anyone looking to upgrade their commercial laundry setup. Whether you're a seasoned pro or new to the industry, the T5675 is a dependable and efficient choice that you can count on for years to come.